During my late night feeding sessions with my son, Westley, I would sketch out tons of stationery ideas for him. That's right, he was 8 weeks old and I was planning what his Kindergarten school supplies would look like. Now I know he has time, but I love how he inspires me to create some fun things for any Mom to enjoy. These lunch notes were inspired by him. During one of my daydreaming sessions, I imagined myself making cute little lunches for him and adding little "I Love You" notes to his lunch bag. And from there I designed these glitzy little lunch notes. They're perfect to slip into your little ones' lunches. I designed 20 of them so you can include a different note for each day of the school week. Some of the cute sayings are:
Love you Bear-y much!
You're the Bees Knees!
Shine Bright Like A Diamond!
Be a Rockstar!
Good Luck Kiddo!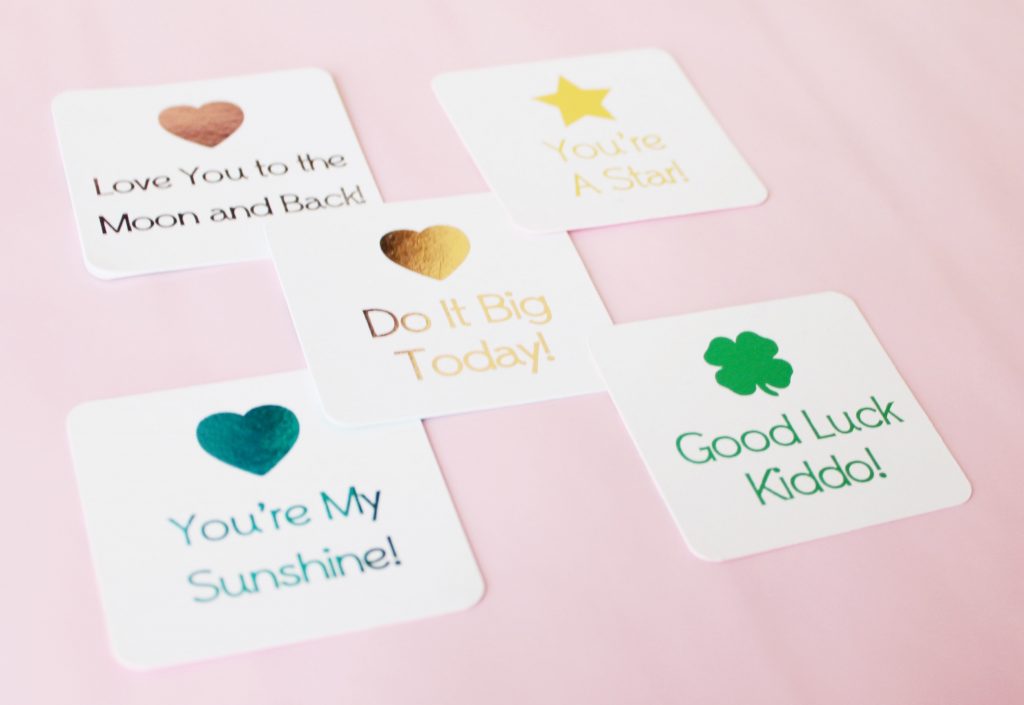 Check 'em out in my Etsy Shop: PinkimonoPapers! And tell me what you do to let your kids know  how much you love them at lunch time. I'm so looking forward to that time! ( =